Arm Liposuction Surgery in Gurgaon, Delhi NCR
'A gentle arm hug is known to be the most comforting act of love'
Also, a revealing dress or swim wear necessitates the exposed arms to look well in shape. As you mature up and become aware of physical fitness, you start re assessing your body shape also – whether it is making  you more attractive or undesirable. Hence, a well toned, sleek arm is desired by all the females – be it young or elderly.
Arm Liposuction is another common area mostly sought by young girls and the middle aged females. The most common reason is loose arms which look awkward when one wears a cut sleeve dresses. The solution to this problem is arm liposuction surgery in Gurgaon, Delhi NCR. The patient is examined and as per the amount of fat, it is planned whether the procedure can be performed under local anesthesia or general anesthesia.
The procedure has a very promising result which can be appreciated as early as two days post operatively. One has to wear a pressure garment in the post operative period for about a month. The scar is at the elbow crease so it is easily camouflaged and hardly visible .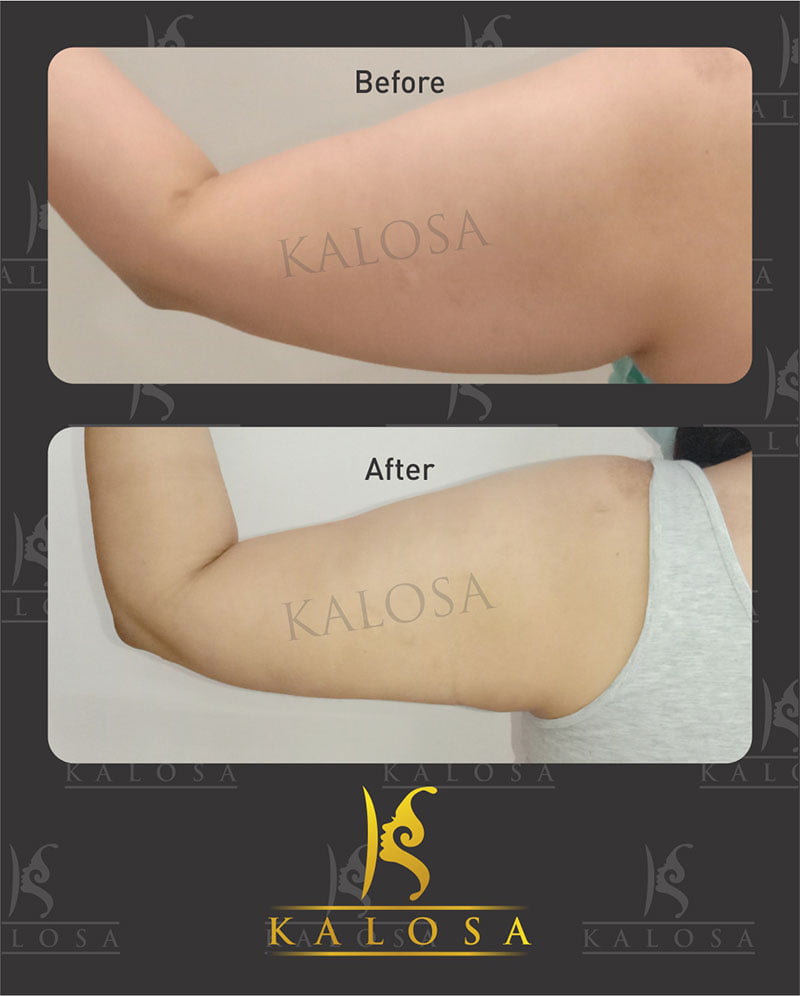 Why Choose Us for Arm Liposuction in Gurgaon?

The surgery is performed by experienced plastic surgeon Dr. Ashish khare, who has performed more than 1000+ arm liposuction surgery. He is one of the best surgeon for arm liposuction in Gurgaon, Delhi NCR and India.
Excellent past results which assure you that you would not be disappointed post surgery.
The procedure can be performed under tumescent anesthesia or under general anesthesia depending upon the patient compatibility and the amount of fat distribution around the arms.
Arm Liposuction Surgery is a day care procedure, the patient is admitted early in the morning and can be discharged by afternoon. A pressure dressing is applied on the day of surgery.
Affordable cost
The Vaser Arm Liposuction provides additional ultrasound energy which helps in redrawing the skin better to the underlying structures.
Very fine cannulas are used for the procedure, so the skin contour in post operative period remains even and smooth.