Breast Implant Surgery in Delhi
The female breasts are the most important natural ornament provided to the mankind and the projected breasts are the identification of femininity, synonymous with their beauty.
Theoretically, breast is essentially a mammary organ and as females age, the breasts tend to sag and become loose, because of physiological changes of aging, gravity, and lactation. Every female loves voluminous, sculpted and toned breasts as they love to flaunt their assets. A sagging and atrophic breast may lead to depression in females owing to being sexually unattractive and difficulty in maintaining figure in any dress. Here comes the role of breast implant which can help you regain your voluminous look. Kalosa Clinic is the best destination for the breast implant surgery in Delhi by expert surgeon at affordable cost.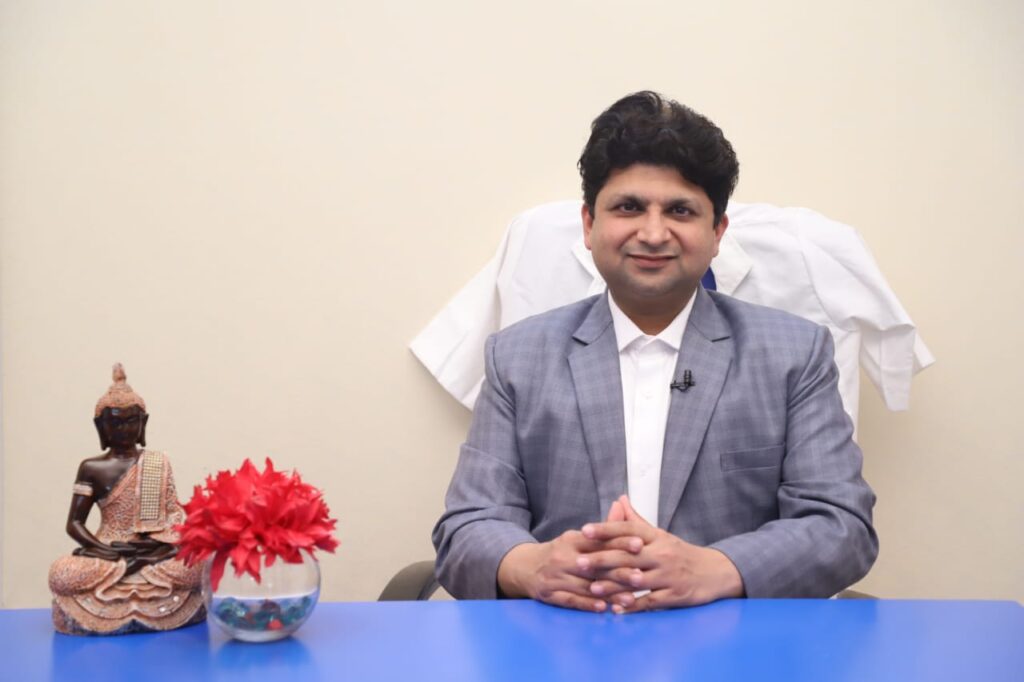 Every female desires for a voluminous or the fuller breast. It was in 1895, Czerny successfully transplanted a huge lipoma from the back to a sub mammary position. Since then, multiple options have been tried and tested. It was in 1962, the modern age of augmentation mammoplasty began with the implant of silicone gel – filled prosthesis by Cronin and Gerow.
At Kalosa, the breast implant surgery is performed by our super experienced Plastic Surgeon Dr Ashish Khare in Delhi. Kalsoa has been performing implant surgeries since many years now and has record of innumerable happy clients. Dr Khare is now synonymous with the best Breast implant surgeon in Delhi. 
FAQs about breast implant surgery
What are the indications of augmentation mammoplasty?
The primary indication of augmentation mammoplasty is inadequate volume of the breast, which may be either developmental or involutional. Augmentation mammoplasty may also be performed for psychological reasons, including feeling of inadequacy, low self esteem, lack of self- confidence and sexual inhibition.
Does the preoperative shape of the breast affect the result obtained by augmentation mammoplasty?
The width, cleavage, projection and the size of the breast can be manipulated by the dimension of the pocket and the shape of the implant. Ptosis of two – three cm can be corrected by sub glandular or subpectoral placement of the implant or by lowering of the inframammary fold with submuscular placement of implant.
What incisions are used in augmentation mammoplasty?
There are three types of incisions that are most commonly used for augmentation mammoplasty.
The peri areolar incision is a semi – circular incision at the border of nipple areolar complex .
The Inframammary incision is located at the inframammary fold and does not extend medially beyond the medial border of the nipple areolar complex.
The Axillary incision is located at the hair bearing region of the axillae.
Which breast implants are currently available?
Silicone gel-filled breast implants are the most commonly used implants and have a silicone outer shell that is filled with silicone gel. They come in different sizes and have smooth shells. Silicone gel-filled breast implants are FDA approved for breast augmentation in women age 22 or older and for breast reconstruction in women of any age. They are also used in revision surgeries, which correct or improve the result of an original surgery.
Where is the implant placed in augmentation mammoplasty?
Options for pocket location are:
Total sub muscular
Partial Retro pectoral (behind the pectoralis with IMF origin intact )
Subfascial ( Between the pectoralis muscle fascia and the pectoralis muscle )
Sub mammary or sub glandular (between the breast and the pectoral fascia )
Dual Plane – (pectoralis muscle over some parts and breast over the other part of the implant )
What type of anesthesia is used for breast implant surgery?
Either general or local anesthesia is acceptable. The choice depends upon the comfort and experience of the surgeon and most importantly, the desire and expectation of the patient.
Is it a day care procedure or requires admission?
Breast implant procedure is a day care procedure. At Kalosa, the patient is discharged in the evening on the surgery day and we make sure you are fully comfortable before the discharge. No wonder, Kalosa is considered as the best breast implant clinic in Delhi.
What are the post operative precautions to be followed after the procedure?
Post operative care can be as basic as a simple dressing to the wound. Wearing of a sports bra is advocated for comfort and support. Molding of the breast may also be accomplished with a bra , especially of an inferiorly displaced inframammary fold . Restriction of activities is dictated by the patients tolerance of discomfort. No doubt, Kalosa is one of the best breast augmentation surgery clinic in Delhi with many happy, smiling clients. It is the best centre with best breast implant cost in Delhi. For any queries and assistance, you may contact in the numbers provided.
What is the Breast Implant cost in Delhi?
Kalosa Cosmetic is one of the best Breast Implant Surgery Clinics in Delhi, helping women with cost-efficient breast augmentation. Our thorough examination and consultancy on every aspect, including cost, are very comfortable for the patients looking for the best breast implant surgical process in Delhi.
Choosing us will not be a choice of disappointment as we offer reliable Breast Augmentation Cost in Delhi over the expected results. The cost of breast augmentation will be decided on several aspects. It is not even an insurance cover surgical process. The cost varies with implant type, anaesthesia, surgical facility by the hospital, surgeon experience, medications, tests and other fees.
We promise to provide excellent and quality Breast Implant Surgery in Delhi. At Kalosa Cosmetic Clinic, we keep patients' priority with consultations asking about medical history and goals for breast augmentation. We will keep the patient's details on the procedure and other information confidential.
How to Find the Best Breast Implant Surgeon in Delhi?
Choosing the right surgeon for breast implant surgery is an important initial step. As it will ensure for best and desired results on augmentation mammoplasty successfully. The points to consider in finding the experienced Breast Implant Surgeon in Delhi are as follows:
Certification and license to perform such cosmetic surgeries.
Staff and management at the hospital.
Compare the costing offered and on what basis.
Surgeon experience and qualification.
Before and after results of previous patients.
Online reviews and testimonials.
Clear consultation on breast implants with patients.
Why Choose Kalosa Cosmetic Clinic for Breast Implant Surgery in Delhi?
Kalosa Clinic is one of the trustable and best Breast Implant Surgery Clinics in Delhi. Our surgeon helps women to get desired size, asymmetry and shape of their breasts. We take patients' needs for breast implant seriously to enhance their youthful, smarter, and proportionate look.
We promise to give the individual defined care on aesthetic concerns for breast implants with safety to attain desired cosmetic goals. We ensure the best breast implant surgery if you are looking for a Breast Implant Surgery Clinic in Delhi.
Our cosmetic surgical procedures will let correct congenital breast defects, breast reconstruction etc., to make boobs look natural. Our experienced Plastic/Cosmetic Surgeon, Dr. Ashish Khare, is one of the recognized Breast Implant Surgeons in Delhi. He is the certified expert surgeon to perform breast implant surgeries for many years and has recorded innumerable happy clients.