Breast Augmentation/Implant Surgery in Gurgaon
Breast Augmentation is the other name of breast implant surgery. Many women are unsatisfied with the size of their breasts. Generally women deal with asymmetric or disproportionate breasts and wish to change the appearance of their mammary glands so that they are in proportion with their figure. In such a situation, getting the breast augmentation surgery is the best option. One can get the best breast augmentation/implant surgery in Gurgaon at the Kalosa Clinic. The breast augmentation surgery usually involves implants of fats around the mammary glands area. The most efficient options for the implant include the saline implants which are filled with sterile saline water. These implants are inserted empty and the saline water is inserted as per the shape and firmness requirements of the patient. Other than this, pre filled silicone gel implants are another viable option. Both the implants are approved by USA FDA and the Kalosa clinic provides the best female breast implant surgery in Gurgaon.
Breast Augmentation/Implant Surgeon in Gurgaon
The surgeons at Kalosa clinic perform the breast implant under anesthesia. After that, incisions are made at the requisite places. Post the surgery, all the incisions are closed with stitches and bandages. The most common side effects of the augmentation surgery are soreness, bruising and swelling around the breast area. These side effects last only for a couple of week and the scars also reduce with time. The best breast augmentation/implant surgeon in Gurgaon at the Kalosa clinic take great care that after the implant, your breasts don't start sagging. Along with this, they also try to minimize all sorts of complications.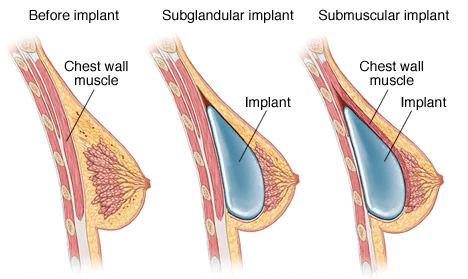 If you do not indulge in any strenuous job, it is highly likely that you will be able to resume the daily activities in a couple of weeks. While recovering, the mammary glands will be sensitive to movements and touches so extra care needs to be given to them. The best female breast implant surgeon in Gurgaon at the Kalosa clinic have great experience in dealing with the breast augmentation surgeries cases and provide personalized attention to the patients. We provide breast implant and breast augmentation surgery at affordable cost in Gurgaon.
The expectations of the patients are taken care of before beginning with the surgery, so as to get them the desired products. After the surgery, changes might feel awkward in the beginning, but eventually they will add the much needed proportion in your body figure.