Facelift Surgery in Gurgaon
The facelift surgery typically refers to getting rid of the signs of aging. Eliminating wrinkles, lines of aging, folds around the nose, enhancing the jaw lines etc. and are the main reasons why people opt for a Rhytidectomy or Facelift Surgery in Gurgaon. The surgery usually involves making cuts or incisions on the hidden skin around the hairline or the ear, so as to minimize the visible scarring on the face. Post incision of the skin, it is raised outwards and separated from the fats and muscles involved in aging. The skin is then brought together and stitched together to as to tighten it up and reduce the aging lines.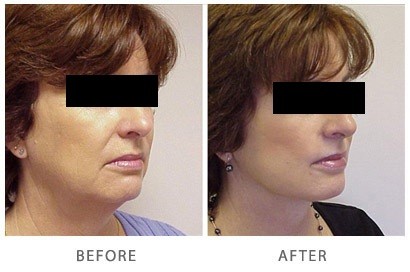 Kalosa clinic is one of the best places to get facelift surgery in Gurgaon, Delhi NCR. The surgery is done in the presence of a well-experienced surgeon, who uses the latest technologies and equipments to carry out the surgery. The surgeon takes great care while incising the skin. For women, the rhytidectomy surgeon in Gurgaon at the Kalosa clinic makes cuts are made around the hairline or ear lobe area so that scars incurred in the surgery are not readily visible. In the case of men, cuts are made around the beard area so that is not noticeable.