Chin is the most  distinct feature of the face, it not only defines the neck but also makes the jawline defined. The face with prominent chin looks confident and appealing whereas one with receded chin feels underconfident always.Severely receded chin, of course demands surgical correction with implants but a lesser degree of receded chin may be corrected with non surgical methods. The advantage of this method is that you do not have to go under the knife and the results are instantaneous.
KALOSA COSMETIC CLINIC is the best clinic in DELHI /NCR for chin correction where your desire to achieve that perfect chin and jawline would complete. Dr Ashish Khare, the best plastic and cosmetic surgeon of this part of India,  has powerful vision of combining science with art and balances facial proportions. the outcome of such meticulous effort is a more youthful confident face which carves out your personality further.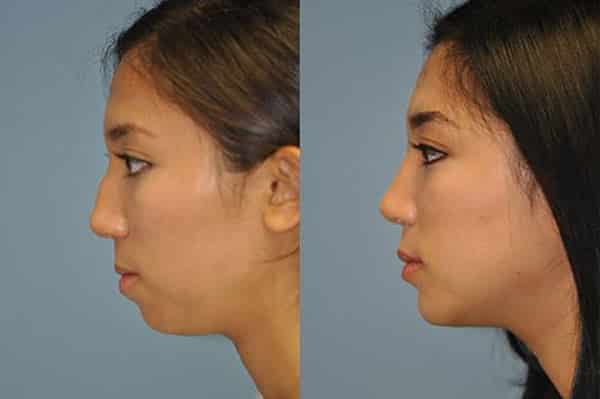 Let us see FAQs about non surgical chin augmentation
Q. How is non surgical chin correction done?
A. This procedure is easily accomplished by use of US FDA approved dermal fillers in adequate proportion.
Q. Is this method permanent?
A. No, this method is not a lifelong permanent method.
Q. What is the average period for result to gradually fade?
A. The effect of fillers lasts up to 10 to 12 months and may last up to 2 years. after this time, the procedure should be repeated again.
Q. What are the advantages of non surgical method of chin augmentation?
A. There are many advantages of this non surgical method-
It is a quicker method and results are instantaneous.
There is no downtime for recovery, you can go this procedure in your office lunch break also.
There are no risks or side effects involved of surgical method.
Gives you youthful appealing face with defined jawline and slimmer neck