Best Hair Transplant Clinic in Delhi
As you age, there is a high possibility that you start losing hair, which sometimes causes embarrassment. Today more and more people understanding the importance of self-improvement and self-love, which is a good thing. If you want to reverse that lost hair, it is necessary that you take the particular steps for it. Getting a hair transplant done can be a very big decision in your life. Hair transplant is used to treat male and female baldness and is an expensive phenomenon. Sometimes you can reverse your baldness with the help of hair loss medicines, but if your hair loss is due to genetics, hair transplant in Delhi may become necessary to end your baldness.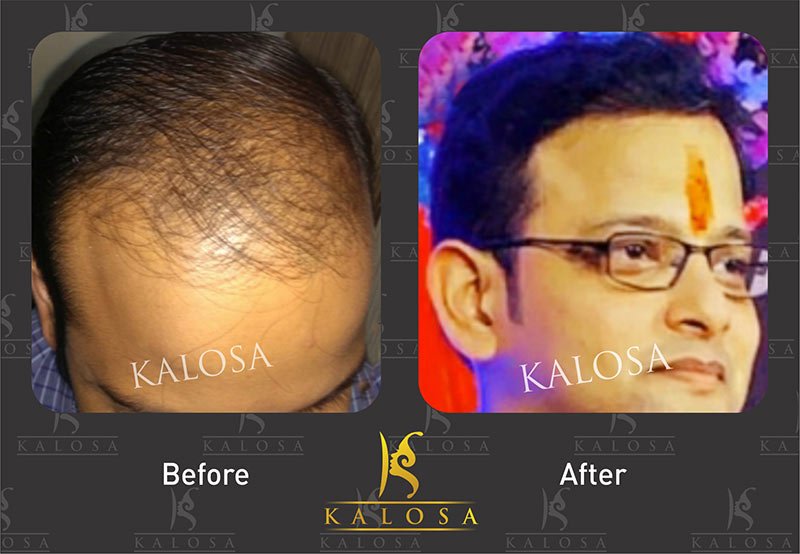 Kalosa is best hair transplant clinic in Delhi, which will help you to gain back that lost hair. You can reverse your baldness with proper lifestyle, proper nutrition, balanced diet medications and even surgery. But sometimes, when these do not work, it is necessary to switch to hair transplant.
Best Hair Transplant Surgeon in Delhi
Dr. Ashish is best hair transplant surgeon in Delhi may help in treating baldness in the best possible way. Head over to our clinic to know more about the hair transplant procedure.
Hair Transplant Cost in Delhi
The hair transplant cost in Delhi varies from one clinic to another. There are other factors as well like the process followed, total area to be grafted, and the number of sittings required. The cost of hair transplant varies on the facilities used and the area to be grafted with the new scalp.