Follow these Precautions After Hair Transplant Surgery: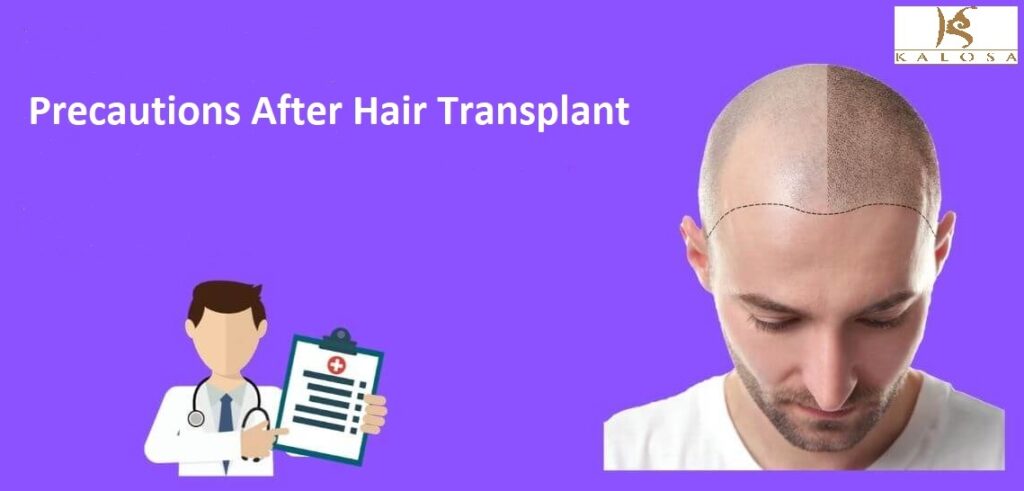 Avoid Alcohol consumption and Smoking for a month .
Avoid heavy exertion ,exercises like running, jogging, swimming, forward bending for a month .
Avoid breathing exercises, yoga for a month .
Anything which cause strain over the scalp should be avoided , like outburst and laughing should be avoided for at least two weeks post transplant .
Do not apply hand over the scalp immediately and till at least five days post transplant .
Avoid chronic cough and constipation .
Sleep supine with two pillows below the shoulder.
Some swelling over the head after transplant is normal .
Wear the cap provided for at least seven days post transplant ,followed by a loose fitted cap .
Avoid going in dust and rain.
Apply T – bact ointment over the stich line well as donor area .
No ointment should be applied over the transplanted area.
First head wash will be given after 72 hours in the clinic.
Use Johnsons baby shampoo for head wash for six months.
No hair oil application over the scalp for six months .
No hair color should be applied for six months.
No hair cutting of the transplanted hairs .
Do take proper precautions, we expect a good result. You can consult with best hair transplant surgeon in Gurgaon to know more.