Hair Transplant Clinic in Gurgaon
At Kalosa, we have best hair transplant surgeon  to do the surgery with experience of more than 3000+ surgeries. We perform latest technique of hair transplant in Gurgaon according to the grade of baldness and patient preferences. Our top hair restoration surgeon is dedicated and best at their job. We have best available infrastructure and care to maintain cleanness and hygiene in our clinic.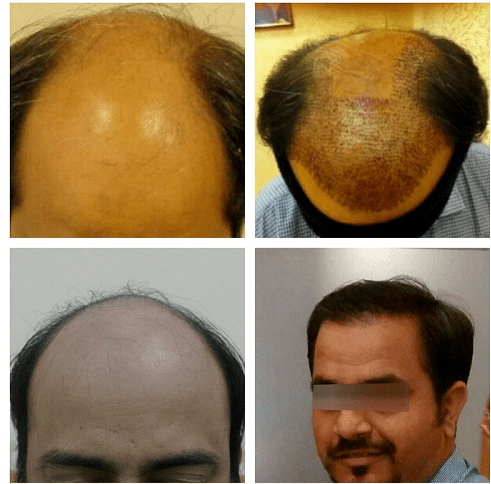 Our approach towards patient is unique. We concentrate on individual's requirement, demand and preference. A plastic surgeon's vision in transforming bald field to well established hairy growth adds scientific angle and beauty to this work. Here comes the whole difference in the expected result as promised by us vs compared to that given by many mushrooming or non trained hair transplant doctors in Gurgaon. So comparison to any such clinic is worthless. Complete attention is given to the individual and whole team works delicately towards making your dream true. At the end, our results speak for themselves and happy smiling patients are our driving force towards achieving excellence.
Best Hair Transplant Surgeon in Gurgaon
Dr. Ashish Khare is best hair transplant surgeon in Gurgaon and he has successfully treated so many hair loss cases and hair transplant surgery not only from India but also from various foreign countries. Kalosa is best Hair Transplant clinic in Gurgaon, which use newest hair transplantation method like FUE (Follicle Unit Extraction), FUT (Follicular Unit Transplantation), DHT (Direct Hair Transplantation), body hair transplant, beard hair transplant, eyebrow hair transplant to treat the baldness problems. We use high magnification FUE, so the chances of graft damage is minimal, better survival rate and aesthetically pleasing.